product Name: 2 way high pressure ball valve
Modle number:KHB, G1/8,
KHB, G1/4,
KHB, G3/8,
KHB, G1/2,
KHB, G3/4,
KHB, G1,
KHM, G11/4,
KHM, G11/2,
KHM, G2,
thread: NPT, BSPT, or BSP
color: Black, Silver, or Yellow (zinc)
material: steel, or Stainless steel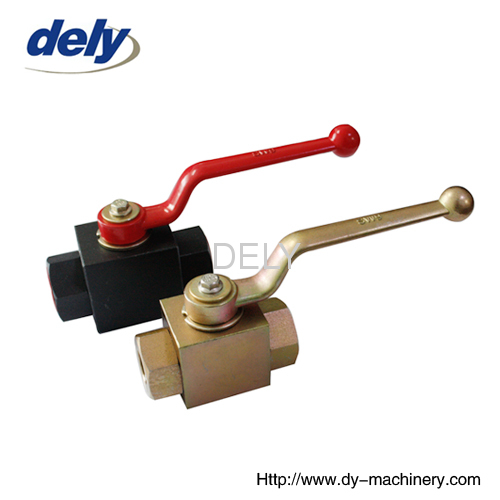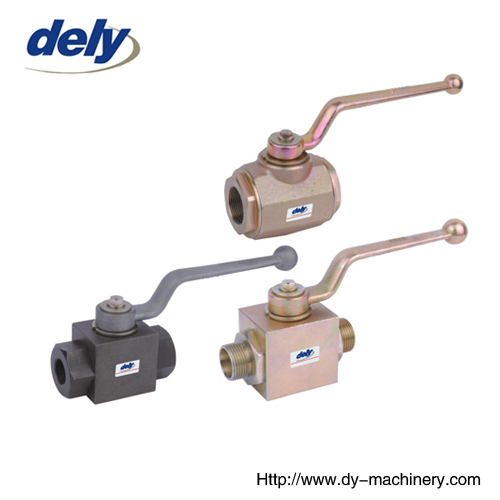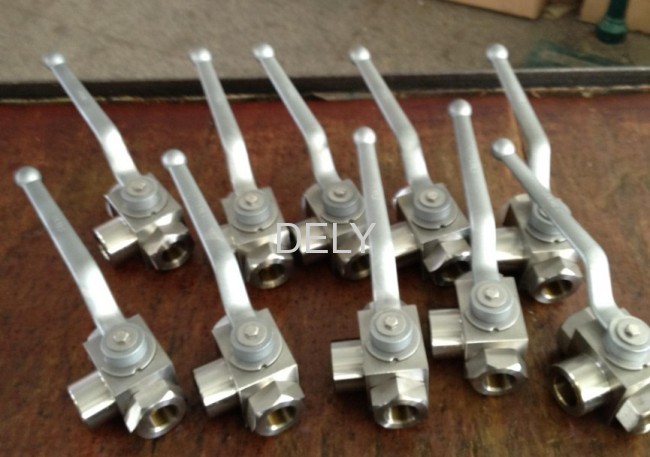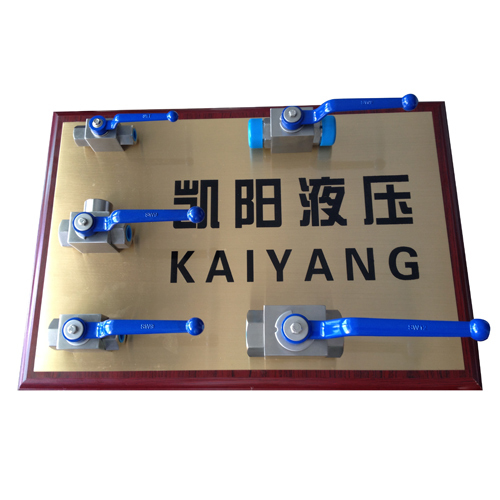 KHB BKH 2 way male thread high pressure ball valve


Model Code:


1:series code:KHB series;KHM series
2:Joint thresd:M**,G**,NPT**,**LR,**SR
3:Body material:1-steel;2-stainless
4:Ball material:1-steel;2-brass;3-stainless
5:Operating temperature:1:-25℃~+100℃;2:-30℃~+170℃
6:Seal material:2-NBR;4-FPM
7:Handle type:01-zinc casting crooled screw handle;02-steel crooked screw handle
8Surface disposal:blank-phosphoric;G-electroplated yellow zink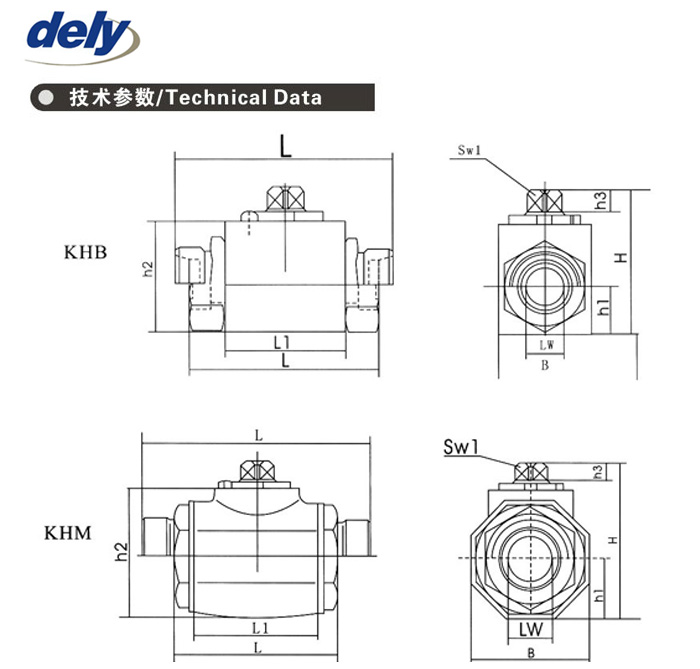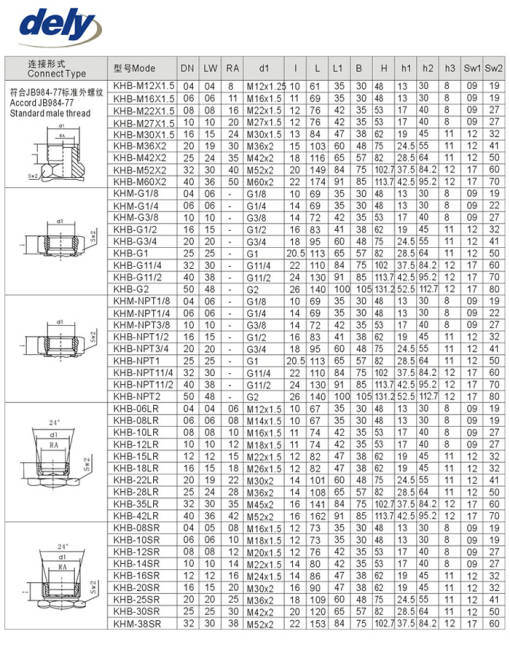 A hydraulic high-pressure ball valve is a type of valve that is specifically designed to handle high-pressure hydraulic applications. It is commonly used in industries such as oil and gas, power generation, and manufacturing.
The valve consists of a ball with a hole in the middle that can be rotated to control the flow of fluid. When the ball is in the open position, fluid can flow through the valve, and when it is in the closed position, the flow is blocked.
The high-pressure rating of these valves allows them to handle the high pressures typically found in hydraulic systems. They are built with robust materials and construction to ensure durability and reliability under extreme conditions.
Some features of hydraulic high-pressure ball valves may include:
High-pressure rating: These valves can handle pressures ranging from several hundred to several thousand psi, depending on the specific model and design.

Full bore design: The ball inside the valve has a through-hole that matches the inner diameter of the pipe, allowing for maximum flow capacity.

Quarter-turn operation: The valve can be easily operated by rotating the ball 90 degrees, providing quick and efficient flow control.

Sealing options: The valve may have different sealing options, such as O-rings or metal-to-metal seals, to ensure a tight and leak-free closure.

Actuation options: Hydraulic high-pressure ball valves can be manually operated or actuated using hydraulic or pneumatic systems for remote control.

Various end connections: The valves can be designed with different end connections, such as threaded, flanged, or welded, to suit the specific application and installation requirements.

Overall, hydraulic high-pressure ball valves are essential components in hydraulic systems, allowing for precise control of fluid flow and providing reliable shut-off capabilities under high-pressure conditions.
Company Profile:

FENGHUA KAIYANG ELECTROMECHANICAL CO.,LTD. specailly manufacturer and market hydraulic ball valve,hydraulic fitting,pneumatic control element,air source units,pneumatic execute element and pneumatic assistant element.We have passed ISO9001:2000 quality system authentication.With advanced technology and equipment,good quality,our products sale far to many countries.In order to meet more and more customer's requirements.
We always stick to the enterprise spirit"Quality First,Good Serivice,Mutal Benefit"